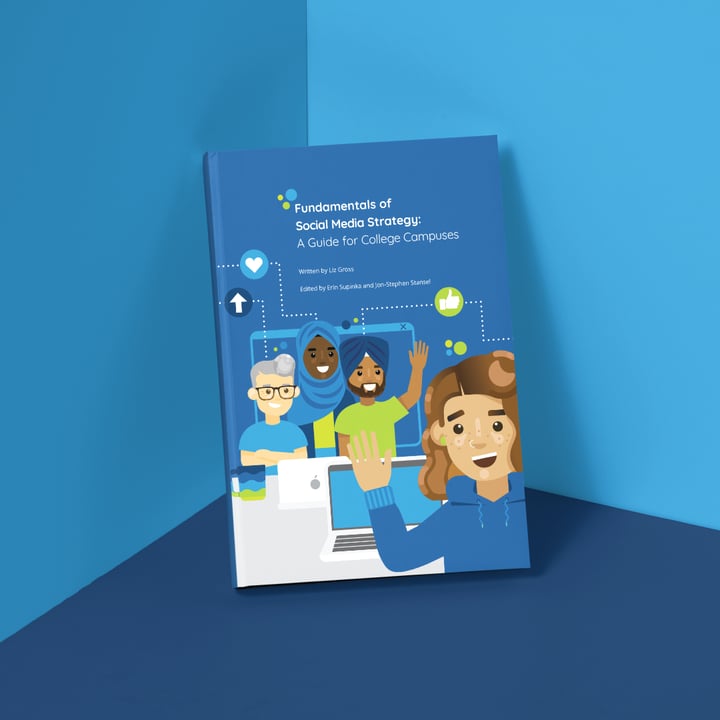 Fundamentals of Social Media Strategy
The Definitive Guide
Fundamentals of Social Media Strategy: A Guide for College Campuses
Every higher ed campus should treat social media as the high-profile, high-potential communication channel it is. We're on a mission to help higher ed social media managers approach their work strategically, and persuade their bosses to recognize the value and impact of their work.
Our book, Fundamentals of Social Media Strategy: A Guide for College Campuses—does just that, offering strategy, research, and best practices for social media managers. Campus Sonar CEO Liz Gross teamed up with experts across higher ed to compile this comprehensive resource.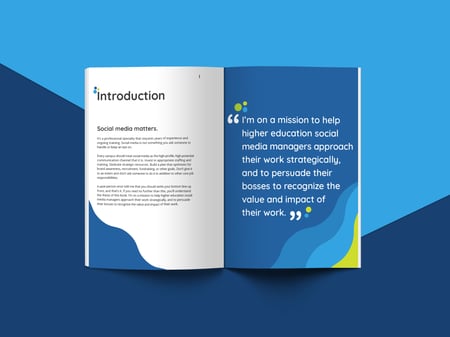 Pssst! No Time for a Full Book?
Try our training series. The monthly on-demand training for social media pros extends the best practices, guidance, and community offered in the book.
Big shout out to Liz Gross and the Campus Sonar team for creating the HESM manager's bible and helping all of us think differently about what meaningful digital marketing can look like in higher ed. Brandon Etheredge, Director of Multimedia Services, Auburn University College of Liberal Arts
Thank you for this. I'm halfway through it and every page speaks to me in every level. This information must be shared if we want our profession to evolve and attain the respect it deserves. On behalf of every SSM ... thank you!!! Geisha Garcia, Communications Manager, University of Miami
I highly recommend the new book from Liz Gross. So worth the time (and price is great! (free)). Easy read, solid info, actionable nuggets. Higher ed social/marketing folks: read it. Meghan Dalesandro, Chief Operating Officer, Carnegie Dartlet
Excellent, in-depth and free how-to resource by Liz Gross demonstrating the purpose and benefit of using institutional social media in higher ed to realize organization goals. Christine Szustaczek, VP External Relations, Sheridan College
Just want to give a big shout out to Liz Gross and the rest of the Campus Sonar team for their Fundamentals of Social Media Strategy book. This is a must-read for anyone in higher ed social marketing. Erika Fields, Senior Social Media Manager, Carnegie Dartlet
Fundamentals of Social Media Strategy is not just a savvy social media handbook but also an interactive workbook that guides you through building a strategic social media plan from the ground up. It gracefully leads readers through building momentum with their social audiences as well as internally within their organization—an important point that should never be overlooked! This book is a must-read for any social media professional. Emily Payne, Communications Manager, Carnegie Mellon University