Start Your Journey
Liz's first book in higher ed social media is a no-nonsense, nuts and bolts overview of everything a campus employee should consider before starting or joining a social media program.
In under an hour you'll learn how to:
Use social media to extend your campus brand identity.
Craft a social media content management strategy.
Establish and implement your social media policies.
Engage in social listening.
Handle a crisis in social media.
Manage a social media program.
Continue your professional development.
What's Next?
Watch for an updated version in mid-2020, with all everything Liz and Campus Sonar have learned about social media in higher ed.
What Other Pros Have to Say
I just finished your book How To Manage Social Media In Higher Education and I wanted to thank you for your powerful insight. This book helped me tremendously in drawing up some social media guidelines for our accounts here at Residence Life. As a brand new, young Assistant Marketing Director I was extremely nervous and confused on how to begin the process of renovating our social media to appeal more to students. Your book provided guidance and a framework for how to start this process and everything else fell into place.

Joseph Johnson Interim Assistant Marketing and Leasing Director at Cleveland State University
Working in social media in higher education is not for the timid. Your managers want you to work magic and produce something viral, but your audience is full of digital natives who can easily tell if you're #DoingItWrong, and there are always simmering issues on campus that can blow up and cause a crisis. No pressure! Liz Gross has been in your shoes, and thankfully she's sharing what she's learned to help administrators get their own footing in social media. How to Manage Social Media in Higher Education is a primer on all the frequently asked questions in this role, from finding your voice to setting campus expectations to talking about ROI. Trust me, burying your head in the sand is not the answer to your problems. Get educated with Liz and help educate others.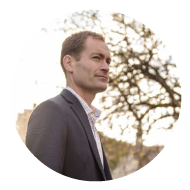 Tim Cigelske Director of Social Media at Marquette University
For those of us just starting out in the wild wild west of higher ed social media, it's difficult to find that first resource that makes your work seem tackle-able. How to Manage Social Media in Higher Education outlines a simple guide to get new social media managers thinking about the short and long-term goals of communicating and engaging through social platforms, with a heavy emphasis on strategy and planning. Through a series of thoughtful questions and examples, this handbook demonstrates the need for careful management and professional development and the implementation of social media branding, listening, and policy.

While the tools we use as social media managers will shift and expand over the next few years, How to Manage Social Media in Higher Education serves as a broader 10,000 foot view of the social landscape with special attention paid toward the working mindsets behind why two-way communication on social media platforms is here to stay—and how we can begin to work with it right here in higher education.

Ma'ayan Plaut Manager, Social Strategy and Projects at Oberlin College